This is an ongoing project, where I look for scars in nature created by human. Those scars are documented together with a pregnant, local woman, all wearing the same piece I made. It is a gown made out of scrap leather, wire and other things I collect such as plastic waste from the ocean. Each piece of leather is engraved with a word representing a violation of the earth. The piece is interactive, you are encouraged to send me words of violation to the earth, it can be something global or local, one word only.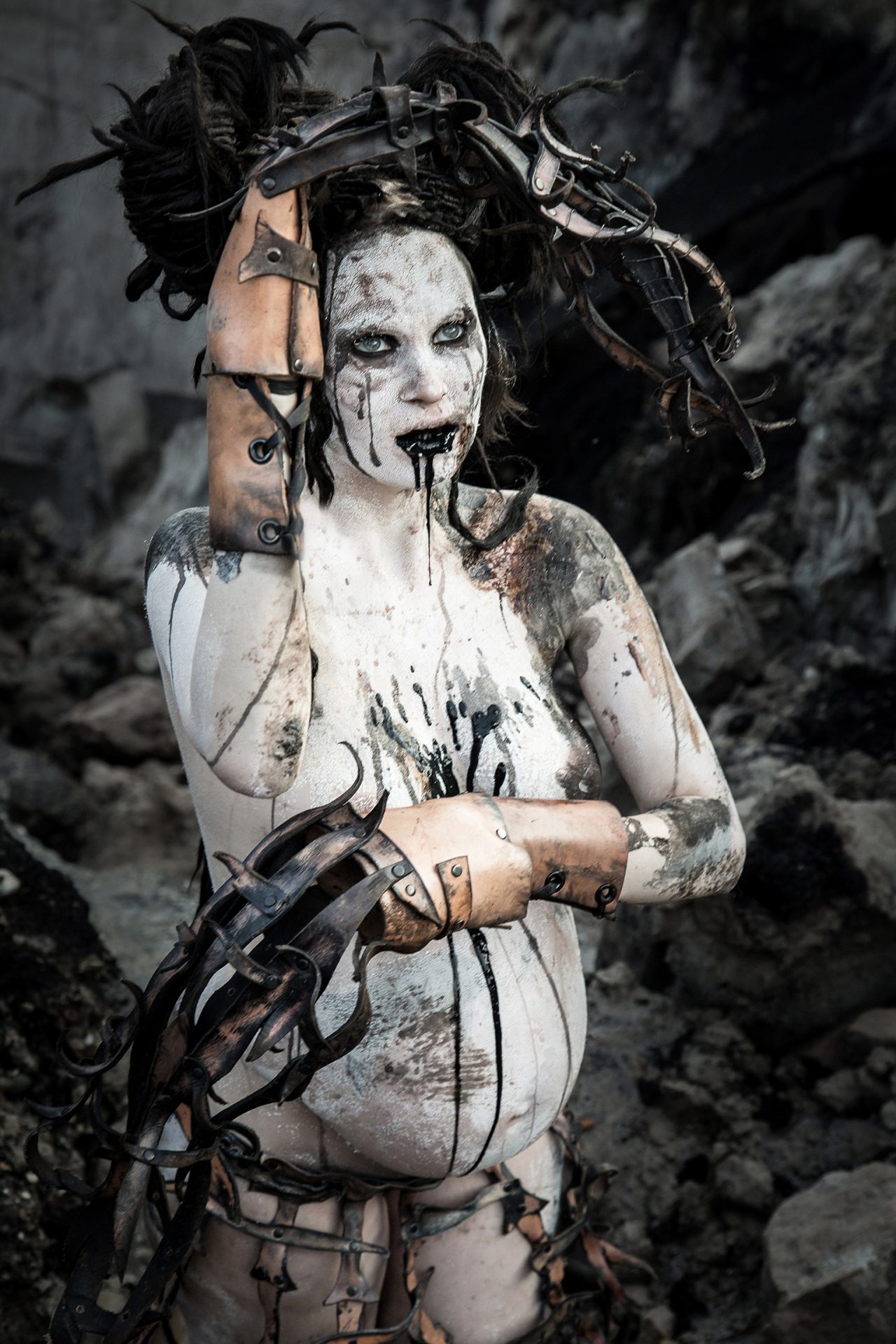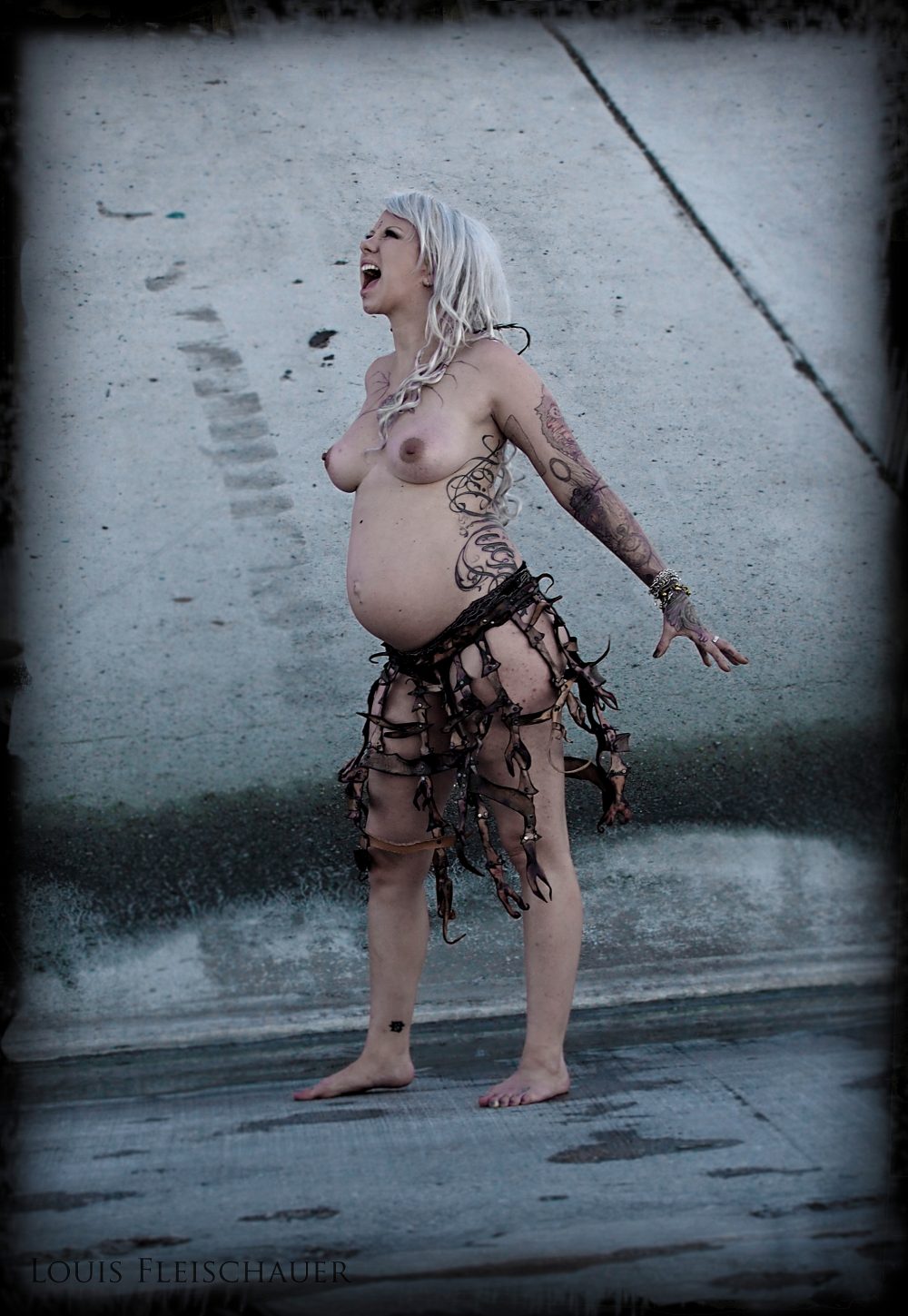 Photos are taken by Jörg Merlin Noack or by me. Locations are inside a coalmine near Leipzig, the dried up LA River, a beach covered in plastic waste near New York (Dead Horse Bay) and a Never finished Skyscraper (the epitome of waste) in Bankok.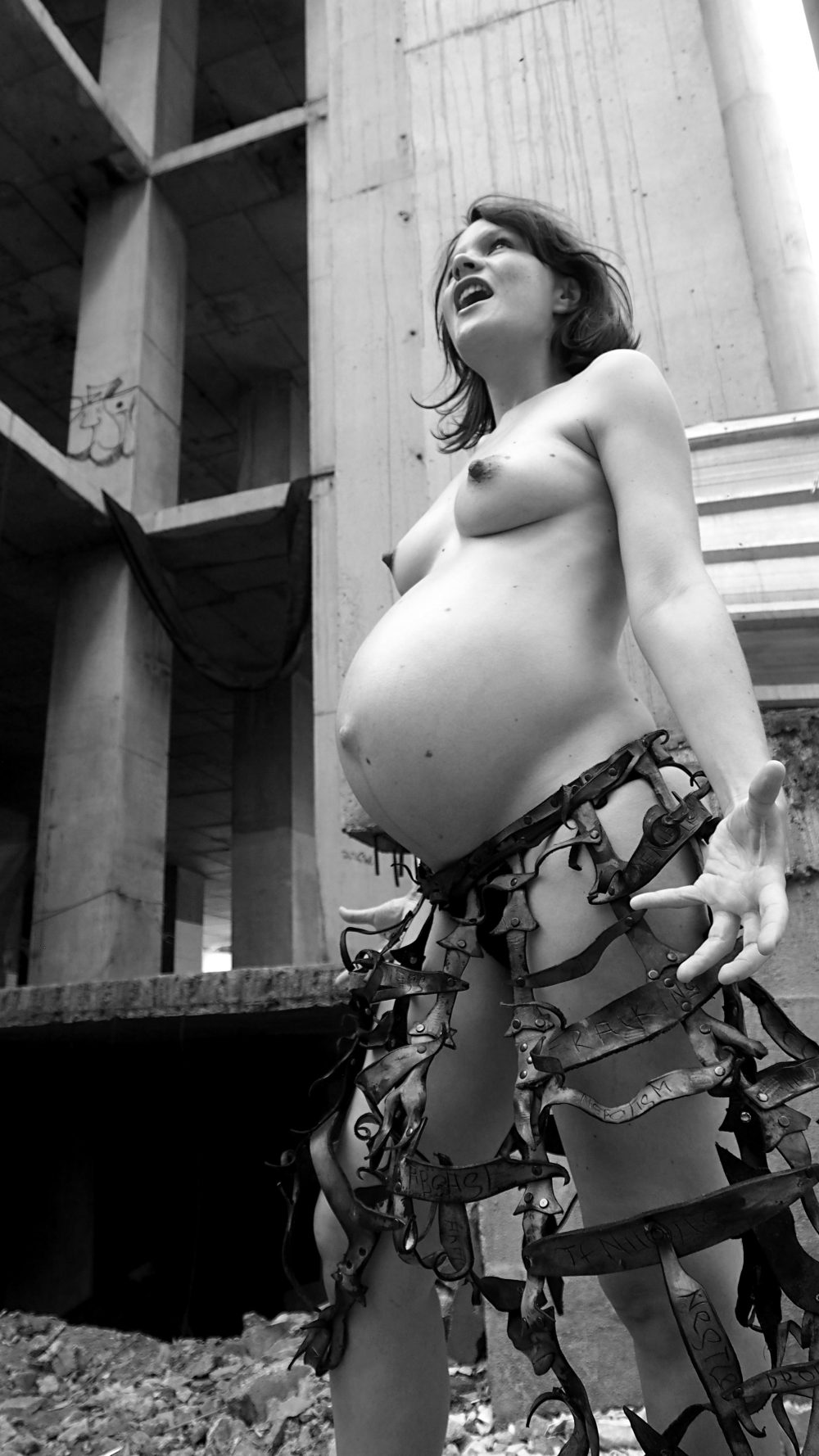 Screaming Gaia Gown displayed at the Museum of City History in Leipzig: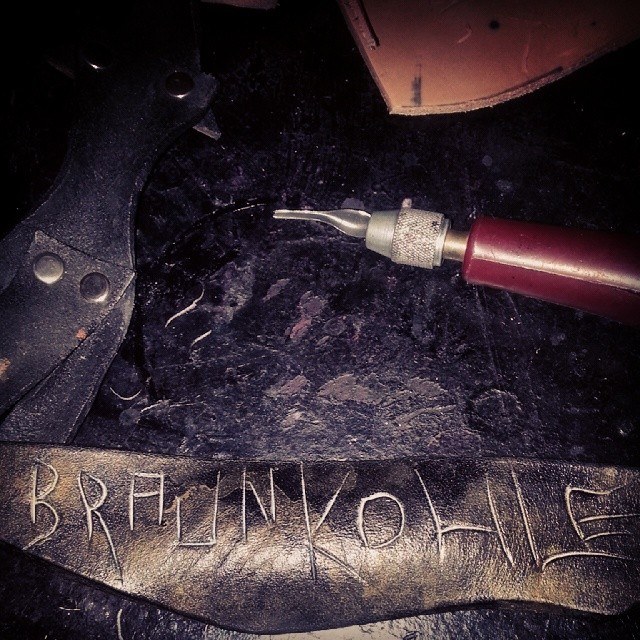 "Coal" Gown in the making, one of the first pieces that were added to the gown.