A Ritualistic Deconstruction of Collective Insanity
Interactive Installation with live stream Performance
Facebook event for frequent updates: https://www.facebook.com/events/861484977979958
Duration of interactive set up: 10 + Days
Duration of Installation and Performance 3 Days
Currently collecting sounds, your invited to participate below.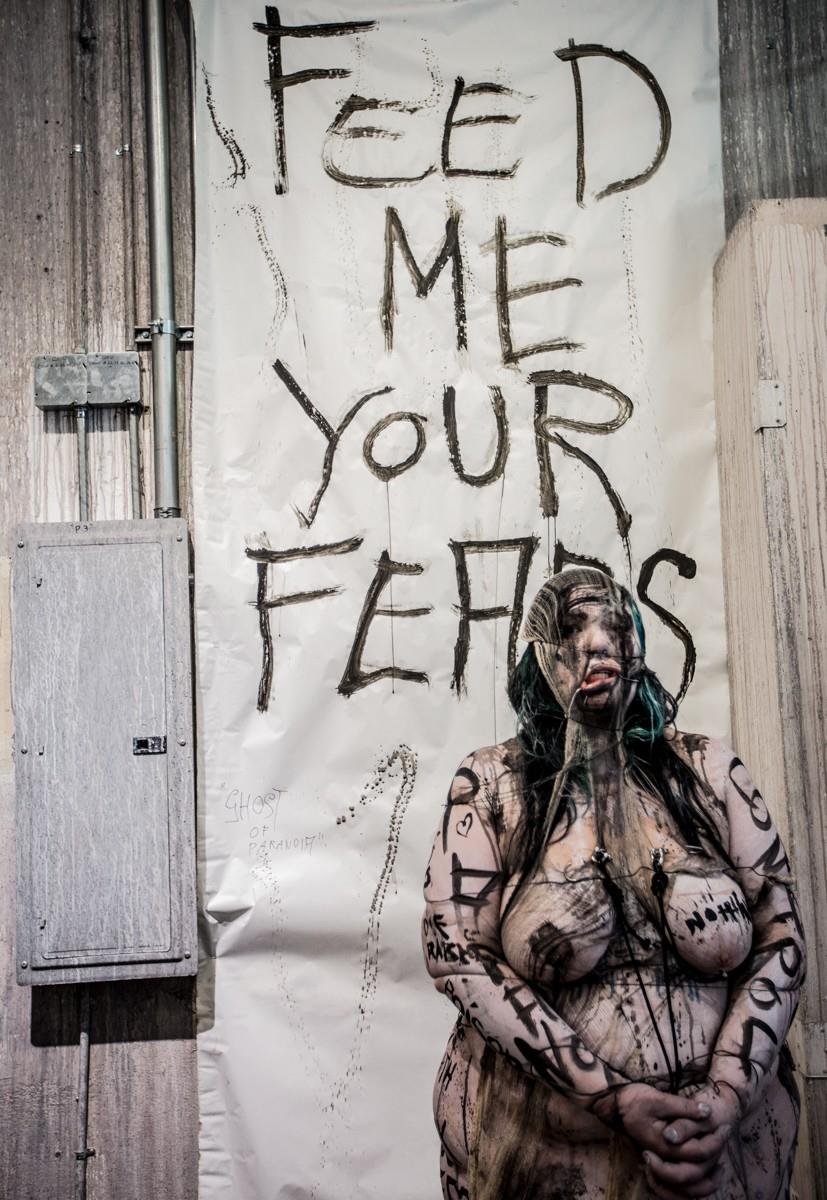 In one way or another we are all affected by the current plague and it is feeding our collective insanity.
CovidDarkness is a ritual to transform our collective trauma into a soundscape. This soundscape will be de-constructed, during a 3 day long performance until the performer is completely exhausted and the sound is destroyed and with it the essence of madness.
You're invited to participate by using the recording app below (preferred)
or send it as text to me:
Feed me your:
+ Fears, Anxiety, Paranoia
+ Grief, Desperation, Insanity
+ Depression, Worries, Suffocation
Anything that is related to the current plague and sends you down the spiral of madness.
Are the walls closing in? Can't escape the house and everything in it? Need human contact? Need a place to dance or a stage to perform as a save way to let your demons go?
Are you afraid of getting chipped? A forced Injection, A Bill Gates World Domination?
Are you afraid the crazy mob on the streets will grow beyond control?
Are you afraid of loosing your livelihood, your savings, your home or even worse has it already become reality?
Are you struck by grief, are you fearing for the health of your loved ones, of your self
or are you out of word and just want to scream?
Feel free, just push that button and release
Corona Hair Ritual:
1 March 2021
19:00 . Berlin Time
(Closing Ritual to be performed on the last day of the Installation)
For this I'm letting my hair grow since my last performance (29th February 2020)
The Vow

I Vow I will not cut or dye my hair until the I'm on stage again
My hair will grow like the madness of the world!
My hair will look, like the madness of the world! – can you see ?
Can you see- the world is still on fire!

I Vow to take in your fears, so I can destroy them, like I destroy my hair next time I'm on stage
Feed me your fears – in form of sound or text
Send me your paranoias , no mater how mad, I will not judge

Which fear describes you as a person? Loosing your job? Loosing your life? Missing out on a vacation? Being forced a vaccination? Living in a world of Alienation? Overpopulation – Control through bio war castration?

Are you suffocating by a tiny piece of fabric, that holds your screams inside
or is your shopping experience just slightly inconvenienced?
Feed me your fears, feed me your Paranoia! And don't forget the world is still on fire!

Let your madness rain down on me, feed me your children of fears so I can sacrifice them when my blood can feel the stage again.

Lets go back to normal. Lets pick up our matches and see, the world is still on fucking fire!